The Christie CP4450-RGB pure laser cinema projectors defines the premium movie-going experience for large format theatres. Featuring CineLife+ electronics and Real|Laser™ illumination, this compact DCI-compliant projector excels in image quality, operational lifetime, and onscreen brightness. With the CP4450-RGB, exhibitors can impress audiences with incredibly colorful and detailed, true-to-life 4K images while benefiting from a platform designed to support the content and formats of the future.
What you don't see
Built on the CineLife+ platform, the CP4450-RGB is capable of displaying HFR titles in 4K at 120 frames per second. With this new system architecture and ultrafast processing, audiences won't see the motion blur typical of the giant screen experiences. These projectors deliver artifact-free images in 2D and 3D. This adds to the already heightened sense of realism created with Christie RealLaser™ illumination.
Key features
Hyper realism – new system architecture that displays content without motion blur and artifacts
Ultra-fast processing – HDMI 2.0 and 4x 12GB SDI inputs for 1.06G pixels per sec
PLF performance – brightest directcoupled RGB laser cinema projector
Long-lasting light source – over 50,000 hours of optimal performance
Low maintenance – sealed optics for protection against dust ingress
Best-in-class operational efficiency – 10.5 lumens per watt
Rental Mode
Christie CineLife™ and CineLife+™ projectors are now equipped with Rental Mode! Kevin Draper walks you through the benefits of Rental mode for you, your cinema, and our industry as a whole.
55K lumens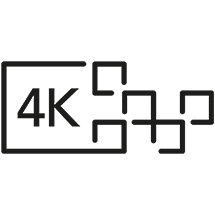 4K Resolution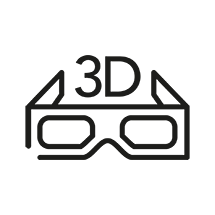 3D Capable
Put your audience in the scene.

High frame rate
Less artifacts, more details, smoother motion.