The Christie® CP2320-RGB gives exhibitors the latest innovations in RGB pure laser technology at a cost of ownership comparable to Xenon. Featuring CineLife™ electronics and Real|Laser™ illumination, the CP2320-RGB excels in image quality, operational lifetime, and overall cost. Its compact all-in-one form factor does not require any external chillers or parts for a seamless installation into any booth. Now is the time to make the switch to RGB pure laser.
Image performance at its finest
The CP2320-RGB produces impeccable image quality that audiences notice. By combining 2K resolution, an expanded color gamut, and contrast ratios that far exceed the DCI specification, the CP2320-RGB keeps stride with the enhancements in cinematic content to reveal a whole new depth of detail.
Long-lasting, stable light source
Christie Real|Laser™ illumination technology gives exhibitors more than 75,000 hours of optimal performance before dropping to 50% original brightness. Featuring a patented sealed optical path, Christie Real|Laser provides unmatched long-term stability and reliability.
Affordability, re-imagined
Thanks to our engineering excellence, we've developed a truly affordable RGB pure laser cinema projector. We've eliminated the need for external chillers, fiber-coupling, lamp replacements and concerns about space when retrofitting an existing booth. To top it off, Real|Laser projectors provide the lowest total cost of ownership in their class while delivering higher image quality and performance over any other illumination technology.
Key features
Improved cinema experience – expanded color gamut approaching REC 2020, greater brightness and contrast
Enhanced Wavelength Diversity (EWD) – utilising MPD technology to improve image quality on all screen types
Long-lasting light source – over 50,000 hours of optimal performance
Low maintenance – sealed optics for protection against dust ingress
Backwards compatibility – works with existing Christie accessories and lenses
Best-in-class operational efficiency – 12.2 lumens per watt
Rental Mode
Christie CineLife™ and CineLife+™ projectors are now equipped with Rental Mode! Kevin Draper walks you through the benefits of Rental mode for you, your cinema, and our industry as a whole.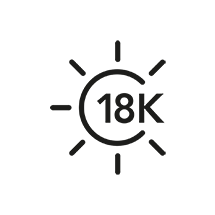 18K lumens
2K Resolution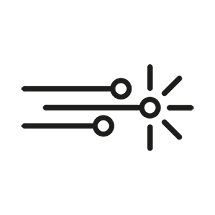 RGB pure laser
Delivering color and contrast realism in every scene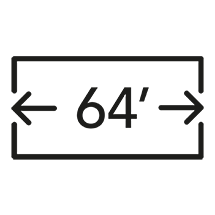 64' wide screen projection
Specifications
Brightness
Up to 18,000 lumens at DCI white (<25°C ambient)
Contrast ratio
3000:1 sequential/1000:1 ANSI with standard high brightness lens
Color gamut / number of colors
>95% Rec 2020 coverage
Digital micromirror device
0.98" mDC2K 3-chip DMD DLP Cinema®
Resolution
2K (2048 x 1080)
Illumination performance (hrs)
>50,000 hours*
Processing electronics
Christie® CineLife™ Series-3 (Series-2 IMB compatible)**
HDMI v1.4a x2
16-channel AES (w/ Christie IMB-S3 via RJ45 x2)
2K120 (w/Christie IMB-S3)
Built-in automation controller
3D Sync Connector (12V 1A powered)***
Lens mount
Fully motorized Intelligent Lens System (ILS™)
Lenses
1.05:1
1.20-1.75:1
1.39-1.9:1
1.5-2.2:1
1.75-2.4:1
1.9-3.0:1
2.4-3.9:1
Power input requirements
Input A: 200-240 VAC @ 50-60Hz, 12A max
Input B (UPS input): 100-240VAC @ 50-60Hz, 10A max
Room heat load w/o extraction: 5118 BTU/hr
Power consumption
1480W, max DCI brightness, @25°C 5050 BTU/hr
Cooling
Liquid cooled/TEC, self-contained
Heat extraction optional
Dimensions
Size (not including lens): (LxWxH): 42.6×25.0x13.3" (1083x635x337mm)
Accessories
Christie IMB-S3
NAS-S3 5.4TB storage
Rack mount pedestal
Rack mount pedestal adaptor
Extraction duct adaptor
DMD DLP Cinema®
2048 x 1080 (2K)