The Christie® CP4320-RGB pure laser cinema projector brings a premium movie-going experience to mainstream theatres. Featuring CineLife™ electronics and RealLaser™ illumination, this compact, all-in-one DCI-compliant projector excels in image quality and operational lifetime while providing a low cost of ownership. With the CP4320-RGB, exhibitors can impress audiences with incredibly colorful and detailed, true-to-life images while benefitting from an affordable platform that will perform well into the future.
An engineered standard
Christie RealLaser uses compact, next-generation Multi Laser Pack Devices (MPD), achieving breakthroughs in brightness, color reproduction, image uniformity, contrast, and operational lifetime not seen in cinemas before. Featuring Christie's patented fully-sealed optical path, Christie RealLaser provides long-term stability and reliability. Movies look as good as they do on day-one thanks to Christie LiteLOC™ white point tracking capabilities. Factory-calibrated, LiteLOC™ automatically maintains color balance throughout the projector's operational life for years of stable, virtually maintenance-free operation.
Advanced cinema electronics
Christie CineLife's streamlined UX-designed interface simplifies the playback and management of cinema movies and alternative cinema content. Projector set-up is quick and easy with both the auto-configure feature and the projector's motorized lens mount. CineLife is also compatible with select third-party IMBs, and the projectors have an AIC expansion card slot to support various add-on cards to future-proof your investment.
Key features
Improved cinema experience – expanded color gamut, greater brightness and up to 6000:1 contrast
Long-lasting light source – over 50,000 hours of optimal performance
Low maintenance – sealed optics for protection against dust ingress
Enhanced Wavelength Diversity (EWD) – utilising MPD technology to improve image quality on all screen types
Backwards compatibility – works with existing Christie accessories and lenses
Best-in-class operational efficiency – 10.6 lumens per watt
Rental Mode
Christie CineLife™ and CineLife+™ projectors are now equipped with Rental Mode! Kevin Draper walks you through the benefits of Rental mode for you, your cinema, and our industry as a whole.
20K lumens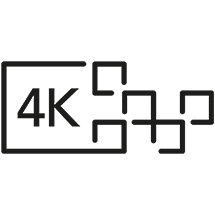 4K Resolution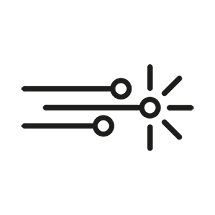 RGB pure laser
Delivering color and contrast realism in every scene
Specifications
Brightness
Up to 20,000 lumens at DCI white (<25°C ambient)*
Contrast ratio
Up to 6000:1*** full field on/off
Color gamut / number of colors
>95% Rec 2020 coverage

Digital micromirror device
1.38″ Enhanced 4K 3-chip DMD DLP Cinema®

DMD DLP Cinema®
4096 x 2160 (4K)

Resolution
4K (4096 x 2160)
Illumination performance (hrs)
>50,000**
Processing electronics
Christie® CineLife™ Series-3 (Series-2 IMB compatible)****
HDMI v1.4a x2
16-channel AES (w/ Christie IMB-S3 via RJ45 x2)
2K120 / 4K48 fps (w/Christie IMB-S3)
Built-in automation controller
3D Sync Connector (12V 1A powered)*****
Lens mount
Fully motorized Intelligent Lens System (ILS™)
Lenses
HB and UHC:
1.13-1.66
1.31-1.85
1.45-2.17
1.63-2.71
1.95-3.26
2.71-3.89
3.89-5.43
4.98-7.69
Power input requirements
Input A: 200-240 VAC @ 50-60Hz, 15A max
Input B (UPS input): 100-240VAC @ 50-60Hz, 10A max
Power consumption
1890W, max DCI brightness, @25°C 6448 BTU/hr
Cooling
Liquid pressurized/TEC, self-contained
Heat extraction optional
Dimensions
(LxWxH): 37.2 x 28 x 20.7″ (944 x 711 x 525mm) without lens
Weight
285lbs (130kg) without lens
Accessories
Christie IMB-S3
NAS-S3 5.4TB storage
Rack mount pedestal
Rack mount pedestal adaptor
Extraction duct adaptor
*With existing high brightness cinema lens.
**Subject to variables specific to each installation. Please see Christie's laser best practices guide for more information.
***With new UHC cinema lens.
****Supports 3rd party IMB models from Dolby, GDC and others. Please contact Christie for updated compatability list.
*****Supports most conventional 3D systems except "color-separation" based 3D (i.e. 6P). Visit the website for more information.